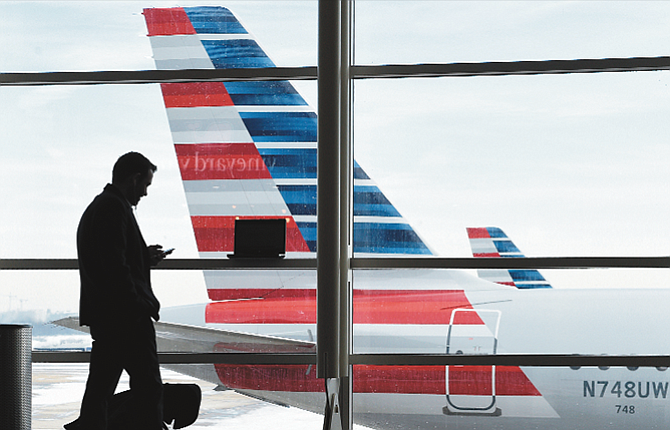 A passenger talks on the phone as American Airlines jets sit parked at their gates at Washington's Ronald Reagan National Airport, above. The American Civil Liberties Union and the Electronic Frontier Foundation say complaints of such searches have spiked recently.
Stories this photo appears in:

PORTLAND (AP) — Watchdog groups that keep tabs on digital privacy rights are concerned that U.S. Customs and Border Patrol agents are searching the phones and other digital devices of international travelers at border checkpoints in U.S. airports.