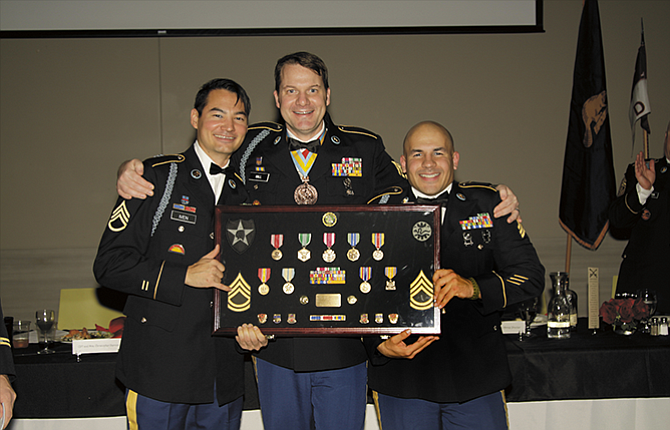 As a going-away gift at the unit's Christmas party on Dec. 3, 2016, Staff Sgt. Anthony Iven (left) and Sgt. Clint Graeber (right) presented Sgt. 1st Class Ben Hall with a framed display of the medals and citations Hall earned while serving in the military for more than 25 years. Iven and Graeber worked with Hall during the time he was Readiness NCO at the Fort Dalles Readiness Center.
Stories this photo appears in:

Oregon National Guard Sgt. First Class Benjamin Hall is retiring from his job overseeing operations at the Fort Dalles Readiness Center, the home of Delta Troop, 1st Squadron, 82nd Cavalry. Hall has been assigned to The Dalles unit since November 2011 and has spent more than 25 years in the military.