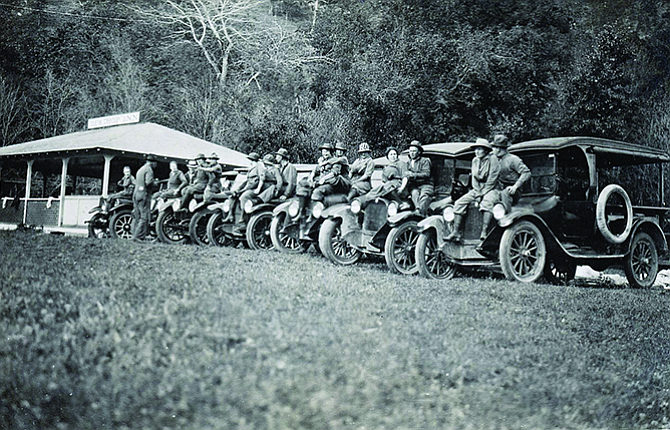 Pat Fowler and Terray Harmon contributed to this report.
Last week's History Mystery, above, was submitted by Larry and Sherry Kaseburg.
The photos are from the Evelyn (Morrow) Kaseberg album, from when the Edward Kaseberg family was living in Sherman County.
The photograph is from "A fishing and camping expedition at the Dew Drop Inn at Tygh Valley." Some of the names related to the photograph are Hull, Burres, May, Disher, Kinkade, Kaseberg, Hailey, Watkins and Hennagin. The vertical picture that accompanied the photo above was of Ev Kaseburg in front of a car. Terray Harmon noted that such tour groups were common back in the 1920s. He has a license plate from that time that reads, "The Dalles." The plates were popular among those touring to show where the car had traveled from.
Stories this photo appears in:

Looking Back on July 16, from the archives of The Dalles Chronicle.

From the archives of The Dalles Chronicle