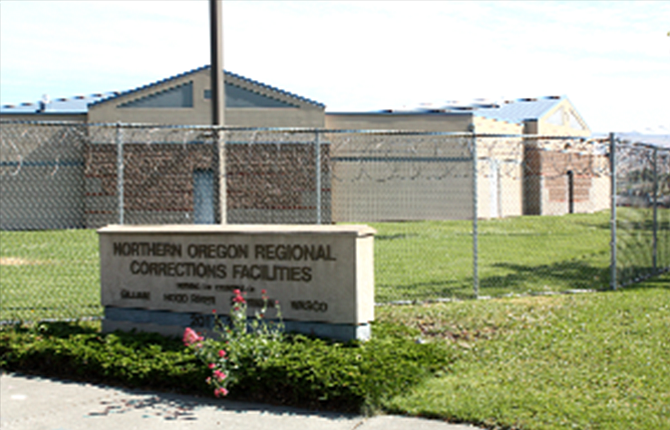 Northern Oregon Regional Corrections Facilites in The Dalles.
Stories this photo appears in:

A lawsuit was filed Friday, July 21, in Wasco County Circuit Court claiming the regional jail is violating state law by holding immigration detainees. A 1987 state law prohibits the use of state or local resources to "detect or apprehend" people whose only offense is being in the country illegally.