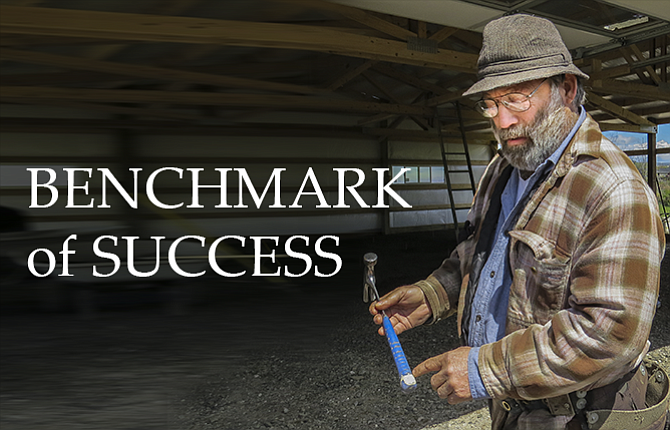 Cutting one notch into his hammer handle for every 100 metal pole buildings has become a valued tradition for Ken Ingebo, the third generation of his family to specialize in carpentry. The Dalles native will etch the 10th notch at a party on June 17 to celebrate completion of his 1,000th pole building.
Stories this photo appears in:

Third generation carpenter will celebrate 1,000th building at June 17 party
Ken Ingebo built his own tool shed when he was 10, something that didn't seem unusual to his father and grandfather, carpenters who had taught him how to wield a hammer as soon as he was old enough to hold it. On Saturday, June 17, Ingebo will put the 10th notch — one for every 100 metal pole buildings — on his hammer handle at a celebration of his 1,000th structure.