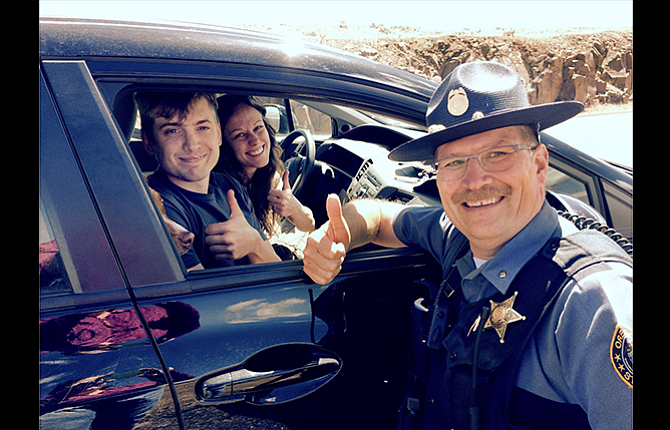 Sarah Sandusky, her fiancé Charley Newhouse, and their dog Gizmo were happy to pose with Oregon State Police Lt. Pat Shortt on June 13 on Hwy 97 in Sherman County. That was the last day of Shortt's 31-year career, and Sandusky was his last stop.
Stories this photo appears in:

On June 13, his last day of work before retiring from the Oregon State Police after 31 years, Lt. Pat Shortt decided to hit the road to patrol one more time. "I started this job working on the road and I wanted to end it on the road," he said.