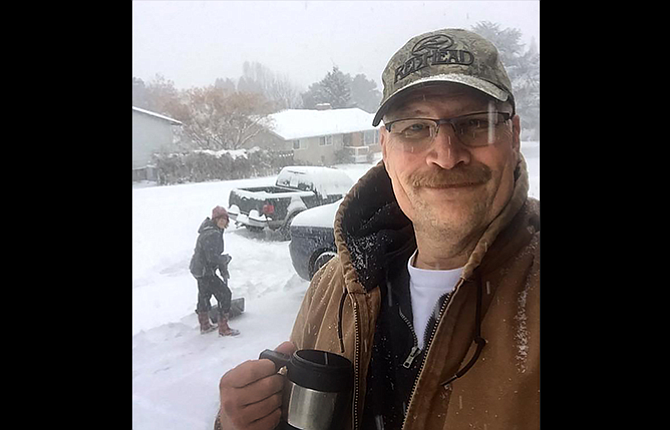 Oregon State Police Lt. Pat Shortt had to convince his wife Jan to pose for this spoof photo last winter, which shows him enjoying coffee while she supposedly shoveled the driveway (which he actually shoveled). Shortt sent the photo as a joke to a friend, who had razzed him because Shortt had indeed asked Jan during a previous snowstorm to shovel the driveway while he was on duty, something state police spouses are used to doing.
Stories this photo appears in:

On June 13, his last day of work before retiring from the Oregon State Police after 31 years, Lt. Pat Shortt decided to hit the road to patrol one more time. "I started this job working on the road and I wanted to end it on the road," he said.