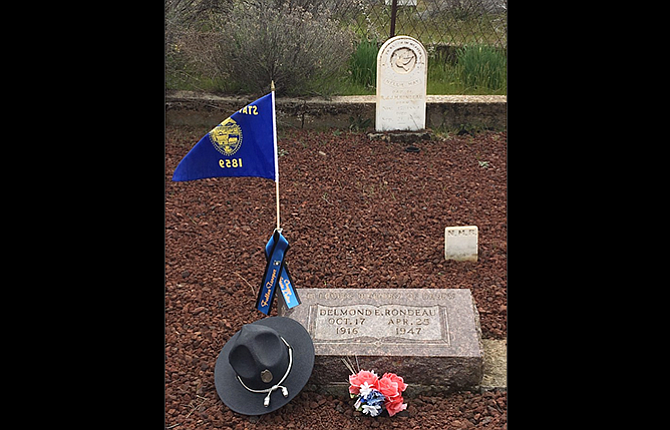 The grave of Delmond Rondeal near Dufur. There are 32 fallen troopers in the state and the Oregon State Police Honor Guard is on a mission to make sure their gravesites are well tended and their names not forgotten.
Stories this photo appears in:

Out of a sense of duty and respect, local troopers have joined a statewide effort to ensure the gravesites of 32 troopers who died in the line of duty are cared for and their names remembered.