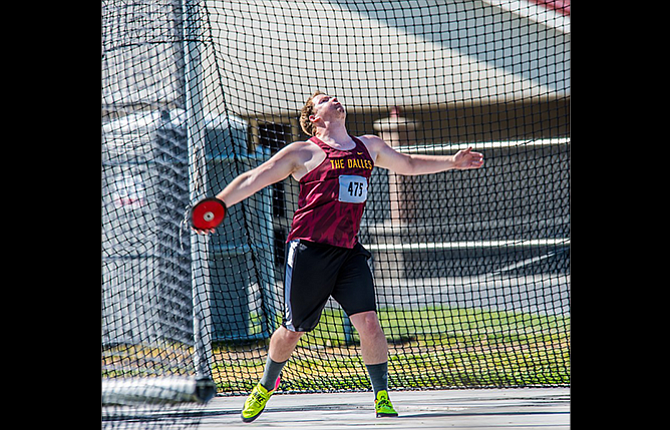 Jordan McGuirk throws the discus in district competion Wednesday in Hermsiston. He took third with a throw of 114 feet, 7.5 iches.
Stories this photo appears in:

It has been a successful two days for members of The Dalles High School track and field team, which has been participating in the district track meet at Hermiston High School field in Hermiston, Wednesday and Thursday. According to TDHS head coach Garth Miller, during the two days of events numerous students qualified to move on to the Oregon State Athletic Association State Championships, which will be held at Hayward Field in Eugene on May 19-20.