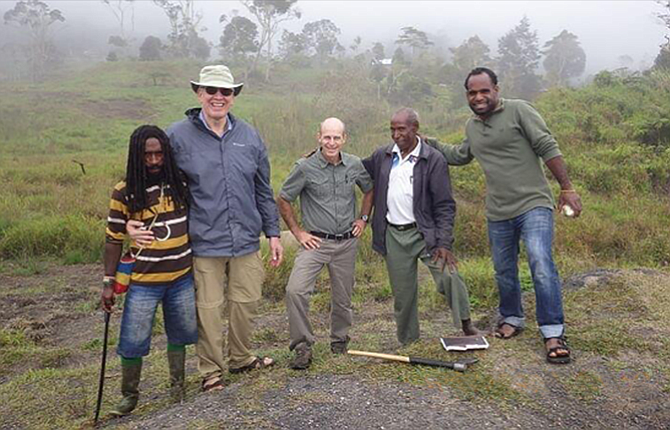 Wayne von Borstel is pictured with locals he met with in the highlands of Papua, Indonesia, seen in the background map. He was among 14 members of Calvary Baptist Church in The Dalles who visiting there to provide support for teachers, who face multiple cultural obstacles. The man next to him is holding a machete, a common tool needed in the jungle environment.
Stories this photo appears in:

Visit provides support for mission schools
Wayne von Borstel remembers the first few schools he built for the impoverished. They were in Africa, and they were big and beautiful. But he saw them as monuments to American wealth, plopped incongruously amongst grass huts. Von Borstel, who owns von Borstel & Associates, an investment firm with locations in The Dalles and Portland, decided he would take a different approach.