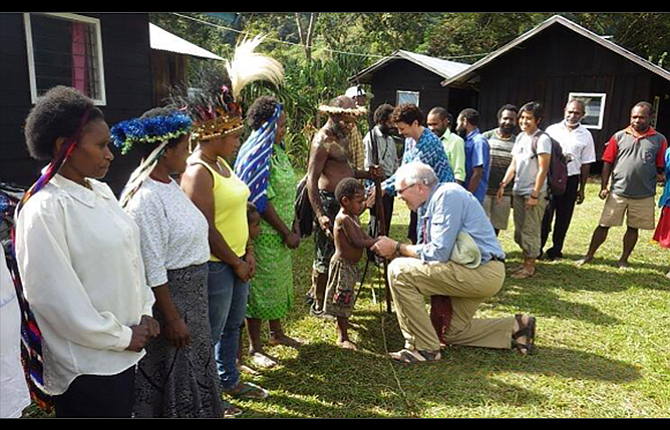 Wayne von Borstel talks to a group of sixth graders at a village school. He has helped fund the work of the schools, founded by a Christian missionary couple.
Stories this photo appears in:

Visit provides support for mission schools
Wayne von Borstel remembers the first few schools he built for the impoverished. They were in Africa, and they were big and beautiful. But he saw them as monuments to American wealth, plopped incongruously amongst grass huts. Von Borstel, who owns von Borstel & Associates, an investment firm with locations in The Dalles and Portland, decided he would take a different approach.