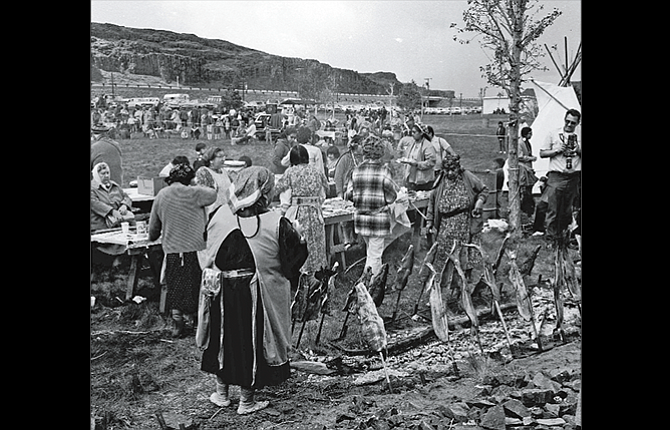 Gary Conley and Terray Harmon contributed to this report.
Last week's History Mystery photograph, above, was taken at Celilo Park during the annual salmon bake. It was scanned from a 2 1/4 by 2 1/4-inch black and white roll film negative from the archives of The Dalles Chronicle. Information on the envelope reads, "Salmon Bake, Celilo, April 17, 1971."
Terray Harmon noted that today, trees have grown up throughout the park.
Stories this photo appears in:

From the archives of The Dalles Chronicle