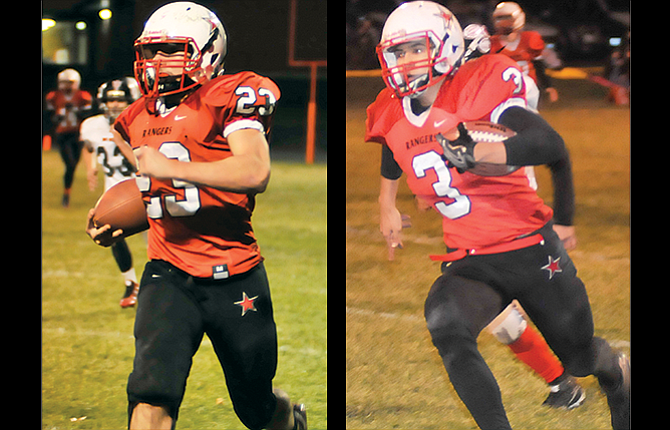 Dufur Ranger football players, from left to right, Hagen Pence and Asa Farrell are looking to keep their ground efficiency going at 1 p.m. Saturday in a 1A State Quarterfinal matchup at home against the No. 7-ranked Adrian-Jordan Valley Antelopes. On the year, Adrian's defense has allowed 14.4 points a game, while the Dufur offense puts up 56.7 points a clip.
Stories this photo appears in:

Each team's strength lies in backs wearing down the opposition
DUFUR – With rain pelting the area earlier in the week and a forecast for rain on Friday night, weather and field conditions could play a key factor in Saturday's OSAA 1A State Football Quarterfinal matchup at 1 p.m. between the No. 2-ranked Dufur Rangers and the No. 7 Adrian/Jordan Valley Antelopes.