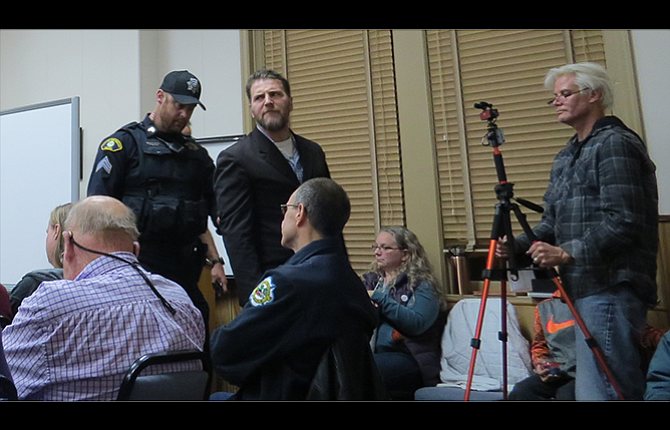 Joshua Farris is removed from Monday's city council meeting after refusing to quit yelling at the elected body about its lack of public participation in the discussion about homeless issues.
Stories this photo appears in:

An Iraqi war veteran was escorted by police out of The Dalles City Council meeting Monday after he stridently accused the elected body of violating the free speech rights of the audience and the civil rights of the homeless. "I took an oath to defend the U.S. Constitution against all enemies, foreign or domestic," said Joshua Farris, a local resident who told the council he deployed to Iraq in 2003 and had also been stationed in Korea and Germany.