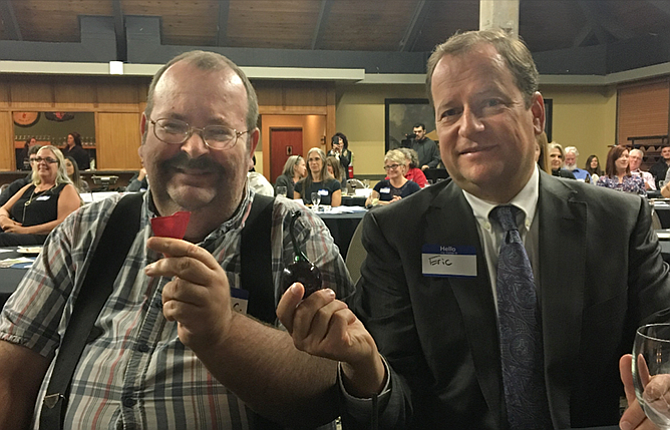 Eric Nisley, right, holds the glass cherry he was awarded at a recent ceremony recognizing employers who hire those with intellectual/developmental disabilities. At his left is employee Kurt Cochran, who began working for the DA's office in July to help digitize case files.
Stories this photo appears in:

Wasco County District Attorney Eric Nisley can't say enough about his newest employee. Kurt Cochran, who is helping digitize the office's huge backlog of paper files, "has a great sense of humor," Nisley said. "He's got a great work ethic. He gets to work early and he stays late." Cochran has a disability, and the attorney's office was recently named the "Best New Employer" by the Mid-Columbia Employment First team at an awards banquet.