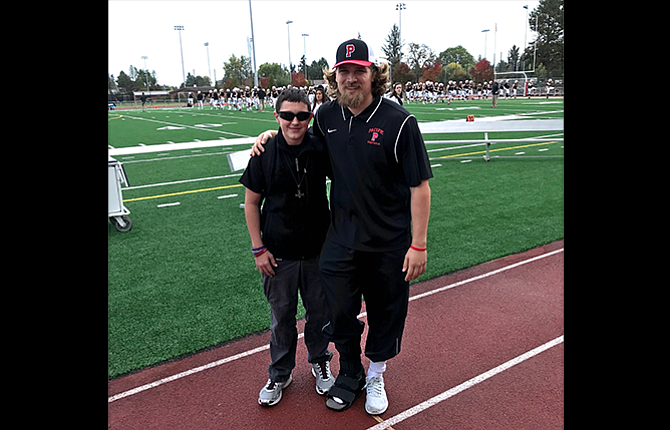 Connor Shortt, a senior defensive end for Pacific University in Forest Grove, hosted The Dalles Middle School student Aiden Marx recently at a Pacific football game. Shortt, a 2014 graduate of The Dalles-Whatonka High School, and Marx were both diagnosed with Type 1 diabetes within a month or two of each other in mid-2016. Shortt is sidelined with a recent foot injury.
Stories this photo appears in:

How a competitive local athlete learned to handle Type 1 diabetes
Connor Shortt, a 2014 grad of The Dalles-Wahtonka High School, always had his eye on some type of work in the medical field. He wasn't sure just what it would be until May 2016, when he was diagnosed with Type 1 diabetes after his sophomore year at Pacific University. Now he wants to be an endocrinologist, a doctor who specializes in treatment of the disease.