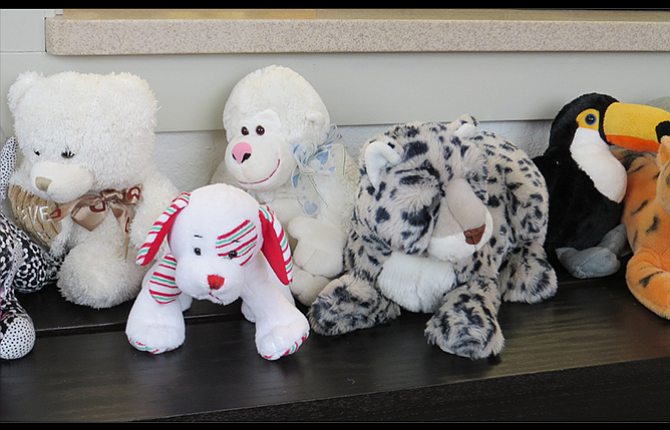 Stuffed animals crowd open spaces at the Columbia Gorge Children's Advocacy Center in Hood River. The toys are donated by community members and organizations and given to young abuse victims during a visit.
Stories this photo appears in:

The Columbia Gorge Child Advocacy Center looks like a typical day care when one first walks in the door: the room is brightened by primary colors and hundreds of stuffed animals line shelves and window sills. It's hard to see the cheerful space at Woods Court in Hood River and believe it is a place where children who are in trauma come, and that is exactly the point.