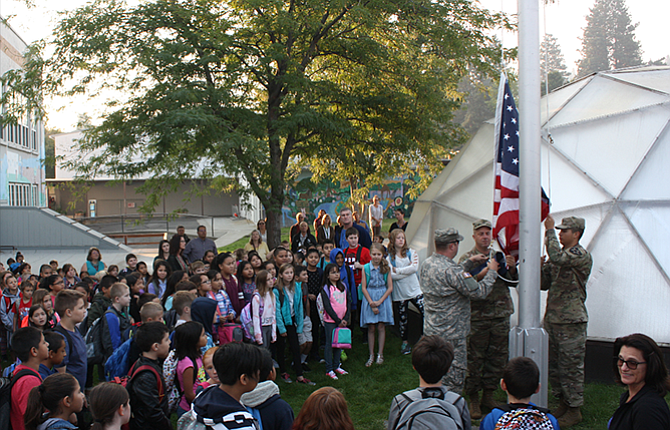 Three members of the Oregon Army National Guard came to Colonel Wright Elementary School Monday morning to remember the Sept. 11, 2001, terrorist attacks by raising an American flag as the school's 330 students watched. Left to right around the flagpole are Staff Sgt. Ryan Young, Sgt. 1st Class Roger Montavon, and Spc. Ramon Nino.

Stories this photo appears in:

Sixteen years ago, on Sept. 11, 2001, a coordinated series of attacks by terrorists shocked the nation and left nearly 3,000 people dead. On Monday, the anniversary of that tragic day, students at Colonel Wright Elementary School in The Dalles gathered around the flagpole in the school's courtyard to observe a ceremonial raising of the American flag as a way to reflect on that dark day and honor the victims of the attacks.