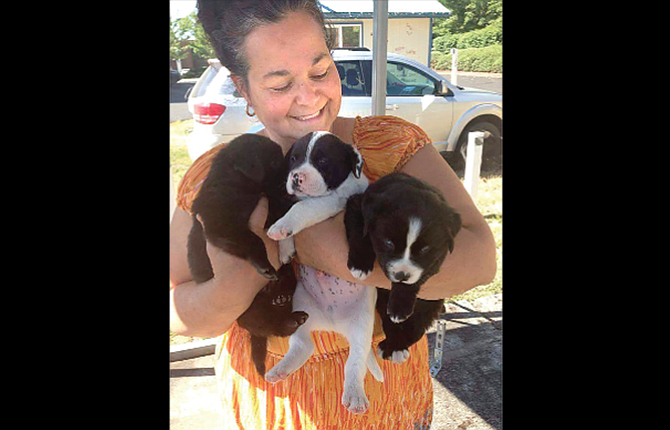 Dorothy Rodriguez Anderson is pictured with some puppies in this photo taken at her home in Vancouver. She now lives in Goldendale and comes to The Dalles to advocate for the homeless.
Stories this photo appears in:

About a year ago, Dorothy Rodriguez Anderson began handing food and clothing out to the homeless people she saw at the laundromat in The Dalles. She operated out the back door, providing a stream of love, support, acceptance, clothes and food.