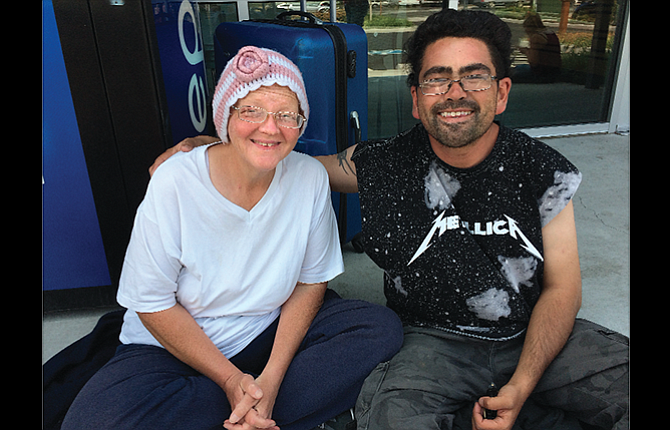 Christie Young, 48, and her husband Randall Young, 33, wait at The Dalles Transportation Center for a bus ride to Ontario. The couple are longtime homeless, and Christie has cancer and needs chemo treatments. She and her husband were sleeping behind a dumpster when a homeless advocate learned of their plight and got someone to donate bus tickets for them to Ontario, where they have contacts.
Stories this photo appears in:

Homeless advocate Dorothy Rodriguez learned about Christine Young on a Tuesday night and put the word out via social media asking for help. By Wednesday morning, someone had donated bus tickets to get Young and her husband, Randall, on to Ontario, where they have a connection. Young has Large B cell lymphoma and spent 41 days in Legacy Emanuel Medical Center in Portland, Randall said.