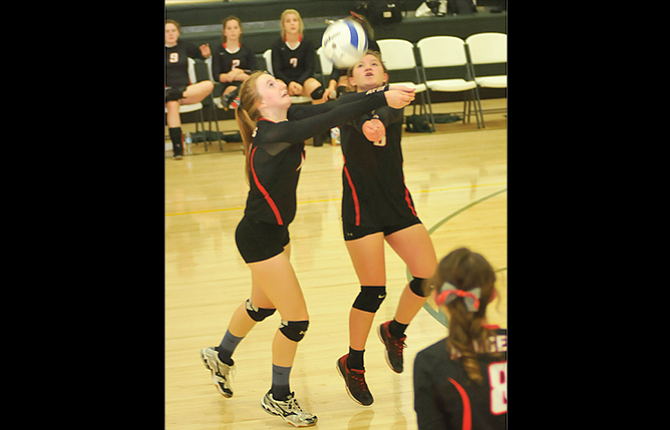 Dufur Ranger teammates, from left to right, Chloe Beeson and Trinity Blake were in action for the Helix Tournament last Saturday in Griswold. The Rangers advanced all the way to the semifinals, losing to Griswold.
Stories this photo appears in:

Volleyball team makes it to the semifinals
The Dufur Rangers had a chance for additional court time at the Helix Tournament and had a bracket round win to their credit in varsity volleyball action this past Saturday in Griswold.