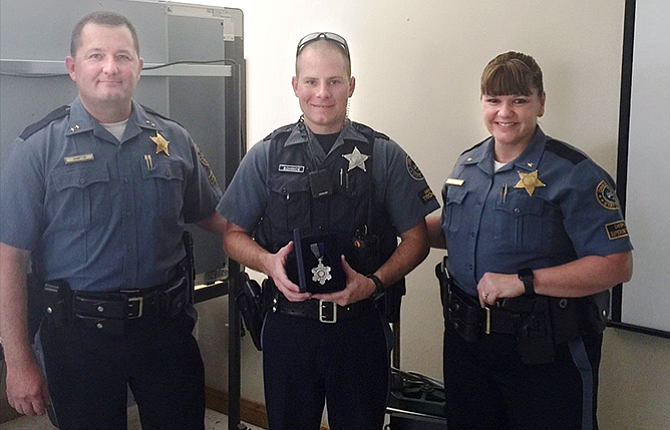 Oregon State Police Senior Trooper Zach Bohince, center, is pictured receiving the Oregon State Police Medal of Valor. At left is OSP Superintendent Travis Hampton and at right is Deputy Superintendent Terri Davie. The newly established medal is awarded to members who react to a situation by displaying acts of courage, which go beyond their normal duty, therefore reducing the risk of injury or loss of life to another person.
Stories this photo appears in:

On Oct. 28, 2015, Senior Trooper Zach Bohince was near Seaside with the fugitive apprehension task force, which was trying to arrest a man with warrants for kidnapping and attempted murder.