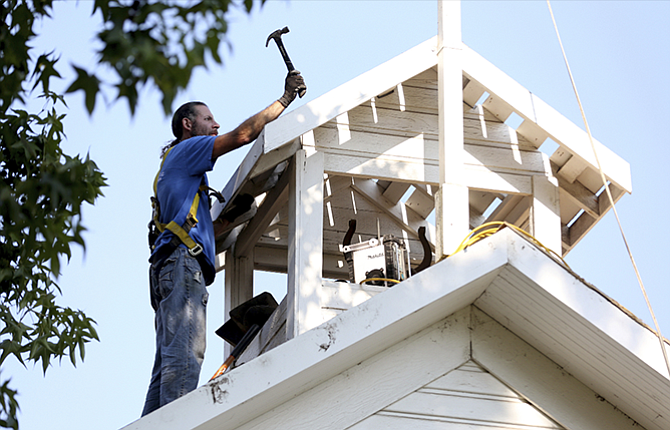 Steven Lewallen, a business manager with L & G Construction, replaces the roof of the more than 100-year-old schoolhouse at the Oregon State Fairgrounds in Salem on Friday, Aug. 4, 2017.
Stories this photo appears in:

SALEM (AP) — Carla Mundt has a passion for education and an appreciation for its roots, especially when it comes to historic Criterion Schoolhouse, which came to the fairgrounds from Wasco County. The 40-year-old roof on the building began to fail last year and was in danger of not surviving another winter until the OREA and key allies launched a "Save the Criterion Schoolhouse" campaign in May.