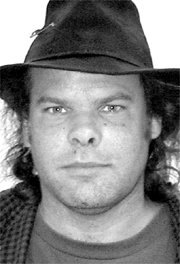 Mark Gibson is News Editor, with RaeLynn Ricarte. He is also staff photographer and manages the website, www.thedalleschronicle.com.
Recent Stories

John M. Donovan, DC, is closing his chiropractic practice at 405 E. Second Street after 26 years in that location.

Dallesport will be site of new shooting area

New industrial park dedicated

New Booster Club will raise funds for uniforms, team needs

Crash damages car sales office

New facility privately funded
CGCC budget to stay the same

When American aviator Wiley Post arrived in Detroit, Mich., on Aug. 6, 1933, within a month of being the first to fly solo around the world in his Lockheed Vega aircraft, the Winnie Mae, one of those gathered to greet the famed pilot was amateur Detroit pilot Nelson H. Clark.

After 30 years serving as a hub for musicians throughout the gorge, Columbia River Music, downtown The Dalles, will fall silent July 25 as store owners Greg and Shirley Weast and salesman Dan Ross retire from the world of retail instrument sales.

Company will set up in The Mint building