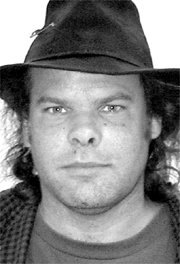 Mark Gibson is News Editor, with RaeLynn Ricarte. He is also staff photographer and manages the website, www.thedalleschronicle.com.
Recent Stories
Agribusiness isn't the only industry being impacted by early spring weather and drought.

Rainbow hues highlight weekend fun
The Dalles City Council is considering the addition of a new full-time "project coordinator" position under the auspices of economic development.
Sign ordinance will be updated

Food cart caters to downtown
Faculty at Columbia Gorge Community college voted April 25 to submit a letter to the CGCC Board of Education censuring college President Frank Toda and calling for his resignation.
Cost per credit rises by $2, general fees by $3

When it comes to natural health products, Amanada Ramey doesn't need to tell you she has a passion for them, it's evident in every word she says. "I've seen the difference it makes in my families health," she explains. "I want food like my grandparents ate."

An injury accident was reported at Mount Hood and 9th streets Saturday, March 28, 2015. A vehicle appeared to have been stuck in reverse.

According to OSP Lieutenant Pat Shortt, at approximately 8:25 a.m. Monday, March 16, Wasco County Sheriff's Deputies arrived at 1100 Mt. Hood St., in The Dalles, to serve civil papers on the resident living there. As deputies knocked on the door gunshots were heard from within and deputies fell back and requested additional police to respond. Officers arriving at the scene created a perimeter and attempted negotiations with the occupant. Shortly thereafter, smoke began to come from inside the residence.